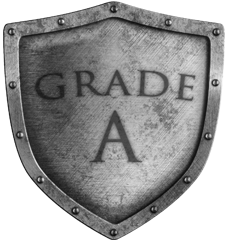 I'm Manda Mellett. Over the next few months and years I'll be introducing you to charismatic Dominant men who, hopefully, you'll fall in love with. In the Blood Brothers series we'll be meeting the sheikhs, who are part of the ruling family of the small (fictional) Arab state of Amahad, have long had associations with the ex-military men who work for Grade A Security, a well respected British company who provide bodyguards to the wealthy and famous, or just about anyone who needs them. And these are their stories.

The Satan's Devils MC is situated in Arizona, and the bikers are rough, tough but protective men who look after the women in their lives.

Audience and content: These are adult romance novels but include action plots with twists and turns. There are explicit sex scenes, some strong language, and descriptions of BDSM scenes. The series is aimed at over 18 year olds.

Each book can be read as a complete standalone, and there are no cliffhangers, but the stories are best read in order as a subsequent book may well have some spoilers for the earlier ones.

Apart from the six books published to date I'm planning another four before the end of the years, so please keep checking back to find the latest updates.


About me:

After commuting for too many years to London working in various senior management roles, I left the rat race and can now fulfill my dream of writing full time. I draw on my background in psychology, the experience of working in different disciplines and personal life experiences in my books.

I live in the beautiful countryside of North Essex with my husband and two slightly nutty Irish Setters. Walking the dogs gives me the thinking time to come up with plots for my novels, and I often dictate ideas onto my phone on the move, while looking over my shoulder hoping no one is around to listening to me. My other main hobby is reading, and I devour as many books as I can.

My biggest fan is my gay son (every mother should have one!). And my favourite pastime, when he's home, are the late night chatting sessions we enjoy, where no topic is taboo, and usually accompanied by a bottle of wine. Or two.



t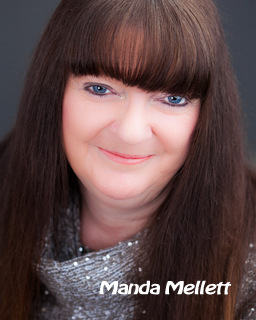 Welcome to the Blood Brothers Series AND the Satan's Devils MC Series

Wealthy sheikhs from Amahad and the men from Grade A Security who provide their protection, bound by ties closer than family...
Manda Mellett books are published by Trish Haill Associates. All copyright reserved 2017



Recent reviews STOLEN lIVES

The chemistry between the characters and the heated love scenes made it a super fun read with enough action to keep you engaged.

I just couldn't put it down a great story between Nijad and Cara

A fab story with just the right amount of steamy scenes and a hot Arab alpha to add some heat to the story. Would thoroughly recommend it, perfect holiday read.

Offcial 4* Review from The Romance Reviews:
Wow what a rush! Love a good erotic story? It is within these 400 pages. Like a little bit of drama and mystery? STOLEN LIVES offers this as well. Appreciate a good fairytale romance? Yep that's here too. A great fable, absolutely. To offer all of these wrapped up in a sweet package is exactly what Manda Mellett gives you.
There are a few issues with editing though and I found some parts to be a tad bit rushed. Rushed at 400 pages, you ask? Well again there is so much Ms. Mellet offers in these pages, this is a wild ride for the start of a series. I hope Ms. Mellett offers more descriptive details within the setting of places she takes us to in her next book. Oh, you caught that, I hope, next book... Yes, definitely sign me up! - See more at:
The Romance Reviews
Recent reviews for Turning Wheels:

This was a great storyline! I absolutely loved it. The characters were well defined and well written.
This book was so unique and heartbreaking went through so many emotions while reading this. There's happy , sad , angry , and steamy moments I love to feel while I'm reading a book and this author hit every check mark on my list
Turning Wheels is action packed, romantic, suspense full and fun. The characters are well developed and the chemistry between the MC's, Wraith and Sophie, is undeniable!
Wow! I absolutely love this book. Turning Wheels is a fantastic read and it had me turning pages from the beginning right to the end as I couldn't put the book down
Never expected to enjoy this quite as much as I did. Long, strong story, jam packed with detail and action. Not a page wasted. Can't wait for more